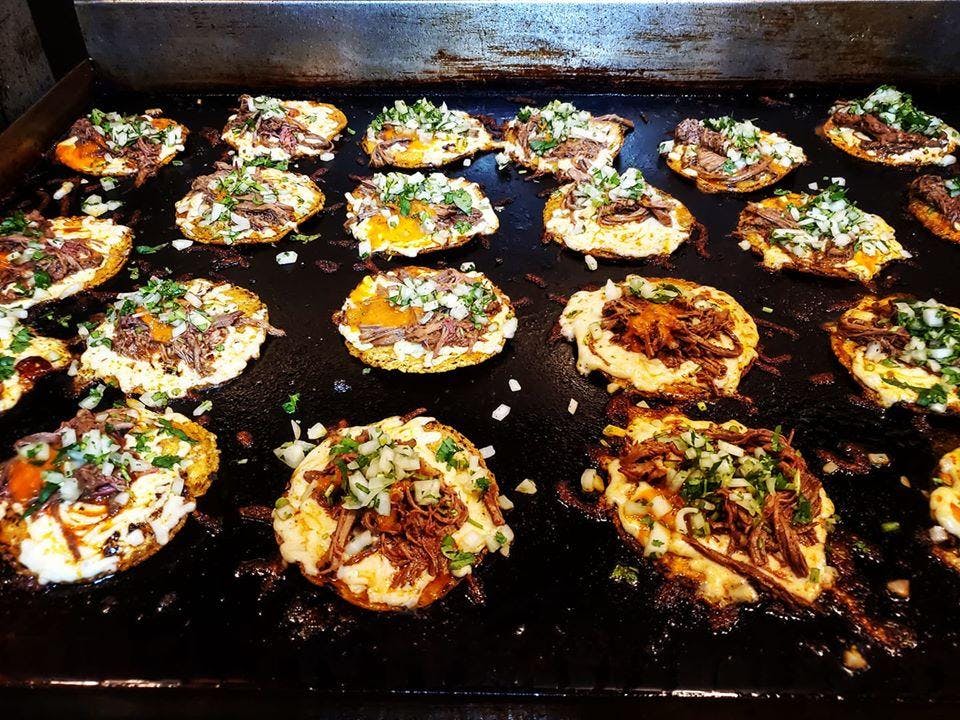 Walkup or Call for Takeout (267) 606-6215
Birria Taco Pop-up with DJ WASSUP GINA!
Pop Up Kitchen! Walkup & Takeout orders only!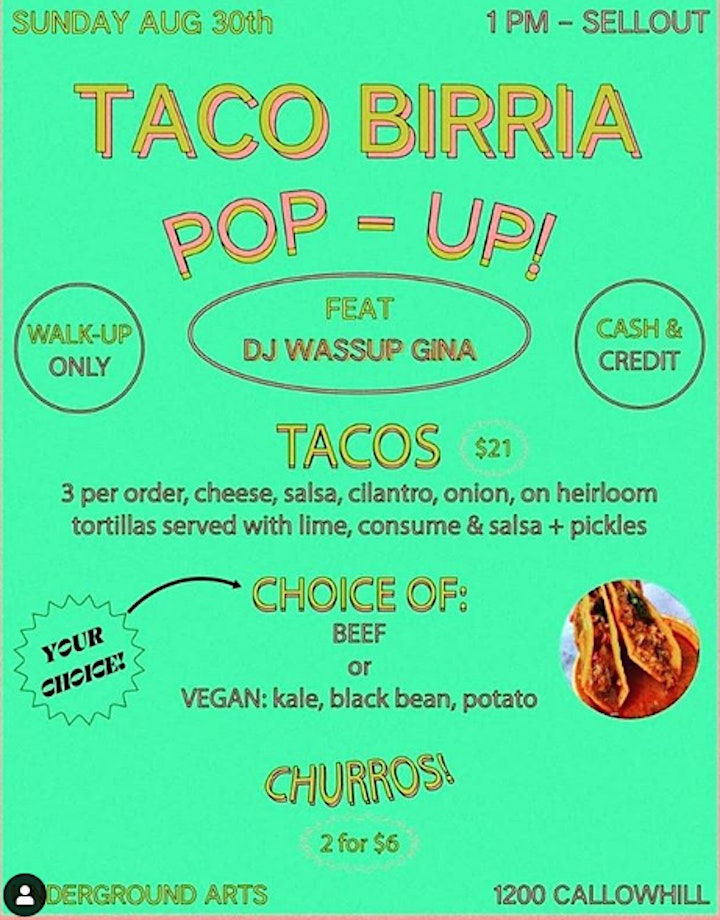 1pm-Sellout
Takeout orders only! Walk-up or call ahead (267) 606-6215
Back at it with the most delicious Taco you will ever have!!! Each Taco is gluten free, vegan options always and of course CONSUME! With each one!!
Please social distance, wear a face mask and be kind to others.
A percentage of my food sales and 100% of my Desert sales will go to @upagainstthelaw 🙏🏼 They do VERY IMPORTANT work out here for those who have had to have interaction with law enforcement of all kinds. I truly appreciate all the hardwork they do making sure #wethepeople know our rights and are protected. Thank you UATL
🍹🍧 Cocktails-To-Go:
Boozy Water Ice
(Malibu coconut rum)
Classic Lime Margarita
(Fresh lime, tequila, triple sec, Orange juice)
Micalada
(Tecate, tomato juice, witching hour hot sauce)
Strawberry Whiskey Lemonade
(American whiskey, lemonade, fresh strawberry purée )
Philly Breeze
(Rum, Pineapple, Peach Schnapps, Cherrys)
Ruby Sunrise
(Rum, Lime, Grapefruit, Grenadine)
Horchata
(Sailor jerry spiced rum, horchata and cinnamon)
DJ WASSUP GINA We are so PROUD, EXCITED, ecstatic,😭😭 to have DJ WASSUP GINA keeping the vibes going!!! Not only is she one of Philadelphia's premier Djs but she cooks, produces, dresses to kill, spreads goth love and can make you dance your ass off!! You know this if you've been to the Barbary or the many other spots she plays at!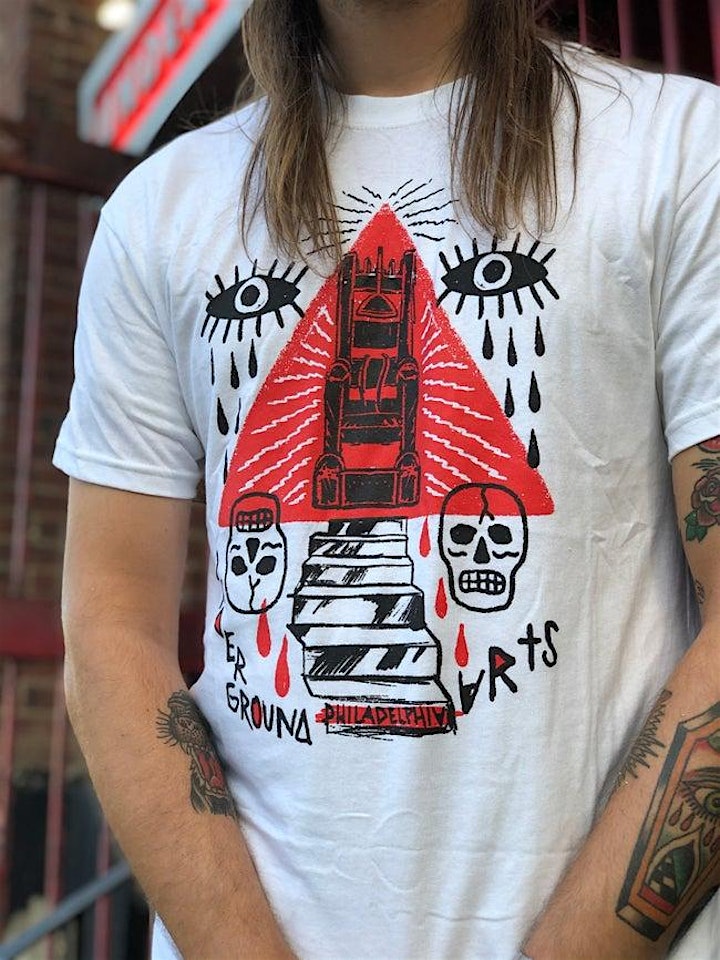 https://undergroundarts.bigcartel.com/

All proceeds to our amazing staff! Designed by the one & only @degusted at magic eye tattoo & printed by our friends over at @awesome_dudes_printing on gildan heavys

Venue Information:
Underground Arts
1200 Callowhill St
Philadelphia, PA, 19107