Pop Up Kitchen! Tacos, Elote, and Dessert! Walkup & Takeout orders only!
4pm-Sellout
Takeout orders only! Walk-up or call ahead (267) 606-6215
** MENU **
We accept cash, credit, gold! 3 Tacos per order and come with cilantro, onion, pickles, lime and consume.
All my veggies are from @smithpoultry
Tortillas from @goldringstortillas
Desert by @deeajike (queen)
Drinks by @deathrocketgrimm (please tip her, shes had to deal with my insanity for weeks)
Flyer by the funniest girl out here @sooo_xtra
Vegan cheese sauce by @cattrashgarbage (who i miss working with)
🐈🐱
Please social distance, wear a face mask and be kind to others.
A percentage of my food sales and 100% of my Desert sales will go to @upagainstthelaw 🙏🏼 They do VERY IMPORTANT work out here for those who have had to have interaction with law enforcement of all kinds. I truly appreciate all the hardwork they do making sure #wethepeople know our rights and are protected. Thank you UATL
🍹🍧 Cocktails-To-Go:
Boozy Water Ice
(Malibu coconut rum)
Classic Lime Margarita
(Fresh lime, tequila, triple sec, Orange juice)
Micalada
(Tecate, tomato juice, witching hour hot sauce)
Strawberry Whiskey Lemonade
(American whiskey, lemonade, fresh strawberry purée )
Philly Breeze
(Rum, Pineapple, Peach Schnapps, Cherrys)
Ruby Sunrise
(Rum, Lime, Grapefruit, Grenadine)
Horchata
(Sailor jerry spiced rum, horchata and cinnamon)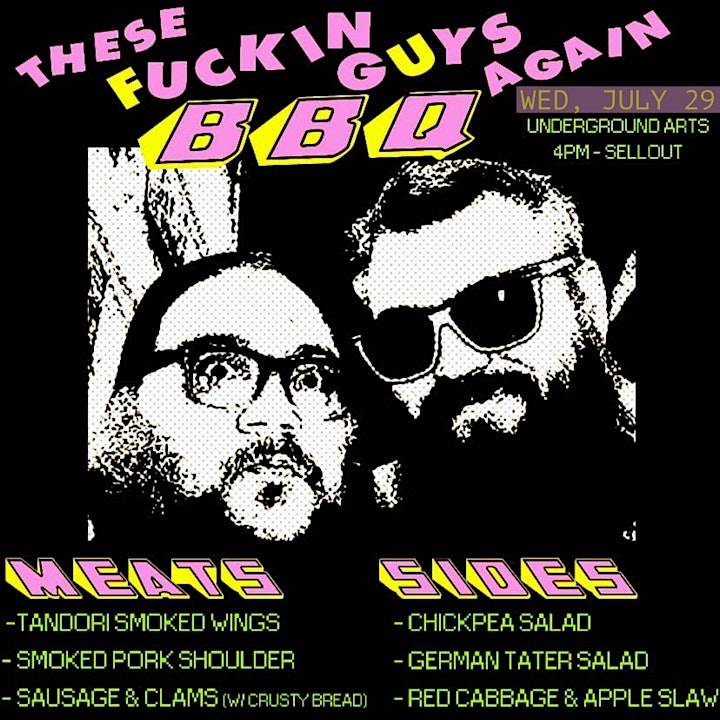 Venue Information:
Underground Arts
1200 Callowhill St
Philadelphia, PA, 19107